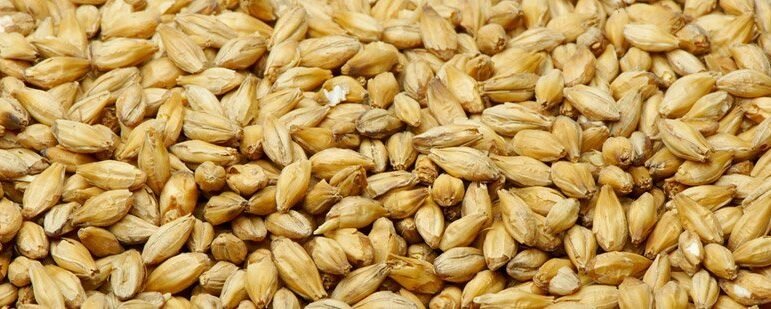 We are exporter of Barley seeds. Our products are selected from the best farm of barley from prominent crop producing fields where clean and tidy farming methods are implemented. These barley grains are well-known globally for their precious medicinal properties. It is available in a variety of forms like whole barley, hulled barley, pearled barley as well as barley flakes.
Barley (Hordeum vulgare L.), a member of the grass family, is a major cereal grain. It was one of the first cultivated grains and is now grown widely. Barley grain is a staple in Tibetan cuisine and was eaten widely by peasants in Medieval Europe. Barley has also been used as animal fodder, as a source of fermentable material for beer and certain distilled beverages, and as a component of various health foods. It is used in soups and stews, and in barley bread of various cultures. Barley grains are commonly made into malt in a traditional and ancient method of preparation.
It is a wonderfully versatile cereal grain with a rich nutlike flavor and an appealing chewy, pasta-like consistency. Its appearance resembles wheat berries, although it is slightly lighter in color. Sprouted barley is naturally high in maltose, a sugar that serves as the basis for both malt syrup sweeteners. When fermented, barley is used as an ingredient in beer and other alcoholic beverages.
Barley is a plant. The grain of barley is used to make medicine.
| Specification of Barley | |
| --- | --- |
| Barley | Specification |
| Type | Machine Clean |
| Moisture | 12% Max. |
| Foreign Matter | 1% Max |
| Other Food Grains | Nil |
| Damaged Grains | 2% Max. |
| Immature Grains | 3% Max. |
| Weeviled Grains | Nil |
| Inspection | As Per Buyer Required. |
| Packing | 25/50 KG PP Bags |
| Loading Capacity | 22 to 24 MT/1 X 20 FCL |
| Type Of Container | Quantity |
| --- | --- |
| 20′Fcl | 24 MT |
Why Barley Seeds From Kinal Global Care Private Limited?
Transparent Written and Oral Communication about the product.
Customer focused rather than sales focused.
Experience of Shipping to almost 16 countries.
Customers feedback for each shipment.
Stringent Sourcing and Quality checking.
Live Videos and Photos while processing.
Willingness to help without any sales expectation.
Direct Personal Involvement of Management in each shipment.
How To Select A Genuine Exporter Of Barley Seeds?
Understand Exporter's Company and the Industry.
Understand the Exporter's Presence and experience.
Knowledge, Quality and Source of the Product.
Pricing of the Product.
Willingness to help without any sales expectation.
Video Calling/Physical Visit.
Verification in Google about the complaints.
Tradeshow Participation.
Export Analysis of Barley Seeds:
India exported Barley Seeds worth USD 23,250,721 with total quantity of 30,220,526. Vietnam is the largest buyer of Barley Seeds accounting for exports worth USD 3,213,699 followed by Japan and Germany which imported Barley Seeds worth USD 2,473,549 and USD 2,350,552 respectively.
The countries which are importing Barley Seeds from India are:

Iran

Kenya

Bangladesh

Oman

UAE

Malaysia

Qatar

Kuwait

Bahrain