BLACK HIMAJ/TERMINALIA CHEBULA BLACK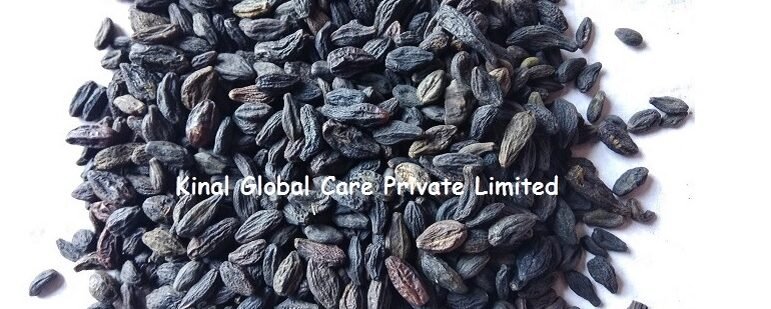 Terminalia chebula, commonly known as black Himej/Black Himaj- or chebulic myrobalan, is a species of Terminalia, native to South Asia from India and Nepal east to southwest China (Yunnan), and south to Sri Lanka, Malaysia, and Vietnam.
Black himej has always been praised for its extraordinary healing powers. It is also known as Bal Harad, Kali Harad, Laghu Harad and, Choti Harad. It is believed to destroy innumerous diseases and eliminate all the waste from the body. Black Himej also promotes tissue growth and health and has antibacterial and antioxidant properties.
Health Benefits Of Black Himaj:
• Black Himaj is chewed to increase the digestion power.
• If it is consumed after food, it helps to eliminate all the toxic effects due to food poisoning.
• If it is consumed along with salt, it balances Kapha.
• If it is consumed with sugar, it balances Pitta and if consumed with ghee, it balances Vata disorders.
Black Himaj Specification:
| SPECIFICATIONS | |
| --- | --- |
| Purity | 99 % Min. |
| Size | 9-12 mm |
| Brand Name | KGCPL |
| Admixture | 1 % Max. |
| Colour | Black |
| Moisture | 9 % Max. |
| Grade | Premium |
| Cleaning | Handpick & Machine Cleaned |
| Style | Dried |
| Shelf Life | 24 Months |
Normally packing in 50 Kg PP Bags/Gunny Bags, or as per buyer requirement.
| CONTAINER | |
| --- | --- |
| 20 Feet /1fcl | 24 metric tonnes |
| 40 Feet/1fcl | 27 metric tonnes |
Why Black Himaj From Kinal Global Care Private Limited?
Transparent Written and Oral Communication about the product.

Customer focused rather than sales focused.

Experience of Shipping to almost 04 countries.

Customers feedback for each shipment.

Stringent Sourcing and Quality checking.

Live Videos and Photos while processing.

Manual and Machine Cleaning- Both will be done.

Consistency in Size of the Himaj Size and Quality.



How to select a genuine exporter of Black Himaj?
Understand Exporter's Company and the Industry.

Understand the Exporter's Presence and experience.

Knowledge, Quality and Source of the Product.

Pricing of the Product.

Willingness to help without any sales expectation.

Video Calling/Physical Visit.

Verification in Google about the complaints.

Tradeshow Participation

Experience of shipping Black Himaj.