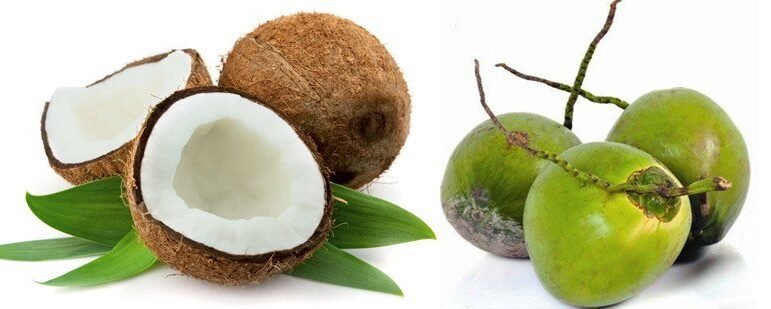 Kinal Global Care Private Limited has a strong source. Our supply ability is up to 10 lakh coconuts per month. We have also high quality export coconuts of circumference 12 inches and above. We provide different sizes of coconuts. We are one of the leading exporters and one of the few genuine companies who are very much concerned about the quality. The main market area for this fresh dehusked coconut is Gulf Countries. We can give both FOB and CIF 20 ft and 40 ft containers.
Our fresh Coconuts find uses in the following Industries,
Bakery Industry.
Hotel and Restaurant Industry.
For Culinary usages.
Features of Our Coconuts:
Hygienically processed
Adulteration free
Reasonable prices
Natural and fresh
Container Loading Capacity
Coconuts
1 x 20' FCL = 800 to 900 bags (25 pieces/bag) No. of pieces in container 20000 to 22500
1 x 40' FCL = 1600 bags to 1800 bags (25 pieces/bag) No. of pieces in container 40000 to 45000
Why Fresh Coconut From Kinal Global Care Private Limited?
Transparent Written and Oral Communication about the product.
Customer focused rather than sales focused.
Experience of Shipping to almost 16 countries.
Customers feedback for each shipment.
Stringent Sourcing and Quality checking.
Live Videos and Photos while processing.
Willingness to help without any sales expectation.
Direct Personal Involvement of Management in each shipment.
How To Select A Genuine Exporter Of Fresh Coconut ?
Understand Exporter's Company and the Industry.
Understand the Exporter's Presence and experience.
Knowledge, Quality and Source of the Product.
Pricing of the Product.
Willingness to help without any sales expectation.
Video Calling/Physical Visit.
Verification in Google about the complaints.
Tradeshow Participation.
Export Analysis of Fresh Coconuts:
India exported coconuts worth USD 785,904,675 with total quantity of 1,186,347,468. China is the largest buyer of coconuts accounting for exports worth USD 157,779,316 followed by United States and United Arab Emirates which imported coconuts worth USD 99,151,851 and USD 68,899,409 respectively.
The countries which are importing Fresh Coconuts from India are:

United States
China

UAE

Pakistan
United Kingdom

Iran

Sri Lanka

Germany

South Korea

Saudi Arabia

Netherlands
Semi Fresh Coconut Shipments