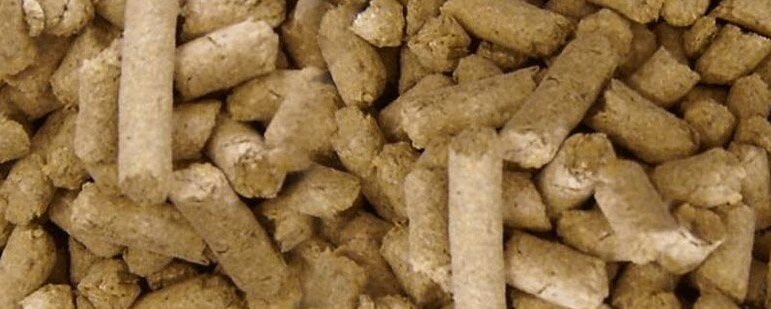 Rice bran meal though has only 14-16% proteins which is very less compared to other oil meals like soybean meal, peanut meal, rapeseed meal etc, it has low fiber content which makes it free from rancidity problems and hence is in great demand for use in poultry as well as in cattle feed. Rice bran meal is also heard getting used as organic fertilizer and for medicinal purpose.
The usage of rice bran in animal feed industry is well known and researched. However, only recently have the functional and nutritional applications of rice bran been made popular. It was only a few years ago when this byproduct of the rice milling process was considered of very limited value because of its lipid instability.
Composition of rice bran varies due to the degree of milling and quantity of constituents. Rice bran is nutritious, containing high levels of protein, energy and minerals. Rice bran accounts for 60% of the nutrients in each rice kernel. Because of their nutritious value, rice bran now plays a prominent role in animal feed.
When oil is extracted from rice bran oil, this results in de-oiled rice bran. This is an excellent feed for animal diets for muscle accumulation rather than fat.
Deoiled rice bran for animal feed non-gm.
Specification of De-Oiled Rice Bran:
| | | | | |
| --- | --- | --- | --- | --- |
| Grade | Crude Protein | Moisture | Crude Fiber | ASH |
| I Grade | >15% | <10% | <10% | <10% |
| II Grade | >13% | <10% | <16% | <11% |
| III Grade | >10% | <11% | <20% | <12% |
Container of De-Oiled Rice Bran:
| Type Of Container | Quantity |
| --- | --- |
| 20′Fcl | 15 to 18 Mt |
Why De-Oiled Rice Bran From Kinal Global Care Private Limited?
Transparent Written and Oral Communication about the product.
Customer focused rather than sales focused.
Experience of Shipping to almost 16 countries.
Customers feedback for each shipment.
Stringent Sourcing and Quality checking.
Live Videos and Photos while processing.
Willingness to help without any sales expectation.
Direct Personal Involvement of Management in each shipment.
How To Select A Genuine Exporter Of  De-Oiled Rice Bran?
Understand Exporter's Company and the Industry.
Understand the Exporter's Presence and experience.
Knowledge, Quality and Source of the Product.
Pricing of the Product.
Willingness to help without any sales expectation.
Video Calling/Physical Visit.
Verification in Google about the complaints.
Tradeshow Participation.
The countries which are importing  De-Oiled Rice Bran from India are:

Oman

Taiwan
Myanmar

Vietnam

Nepal

Thailand

Bangladesh

Iran

United States