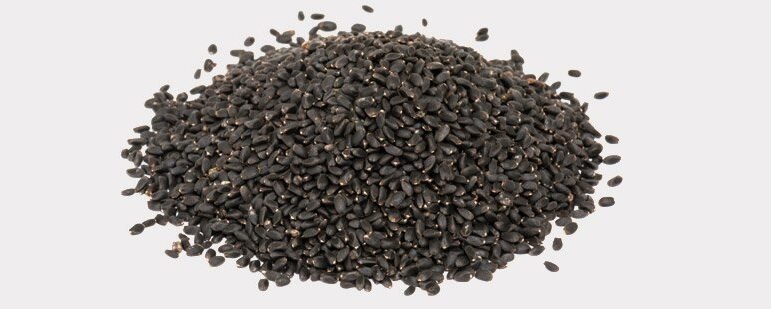 Also known as common basil, this type of basil is used mostly used in cuisines and also in medicines. Italian cuisines make the maximum use of this basil, and it is also used in Thai and Vietnamese cuisines. Their leaves are as tall as 2-3 inches and appear in bright green colour. It smells like a clove. In India, it is known by the name of Tulsi.
People suffering from arthritis can benefit a lot, when taken with food, as the basil is also equipped with anti-inflammatory properties.
A staple in Southern European food, basil has become one of the most widely used spices in the world. It adds a delicately sweet flavor and warm aroma to savory dishes, and naturally combines with garlic, capers and tomatoes. Today, basil's flavor and aroma still rules in the Mediterranean, where its mild flavor often combines with oregano to enhance almost any tomato-based dish. Fields of the large-leaved annual dot the landscape of the region.
Basil, an herb is generally known for its medicinal attributes. Leaves, flowers and the Basil Seeds are used in many medicines to treat different diseases. It is also a good source of vitamins and minerals and can be used to prepare foods including soups.


Insufficient Evidence for:
Diabetes. Some early research suggests that a holy basil leaf extract might decrease blood sugar in people with type 2 diabetes.

Common cold

Influenza ("the flu")

Asthma

Bronchitis

Earache

Headache

Stomach upset

Heart disease

Fever

Viral hepatitis

Malaria

Tuberculosis

Mercury poisoning

Ringworm

An antidote to snake and scorpion bites
Health Benefits of Basil:
Basils are a rich source of key nutrients like Vitamin A, Vitamin C, calcium and phosphorus. The presence of Vitamin A helps is strengthening eyesight.

Basils also contain antioxidants like beta carotene that help in preventing cell damage.

'Tulsi', or the holy basil, is famous throughout the globe for its healing and other medicinal.

Properties. Its leaves are helpful in sharpening memory and in curing fever and common cold.

They also act as an anti stress agent and also help in purifying blood. This, in turn, helps in reducing the risk of heart attacks and also lowers the cholesterol level.

The leaves of the basil are also effective in reducing mouth ulcer and other infections of the mouth.
| Specifications | |
| --- | --- |
| Type | Basil Seeds |
| Packagin | 20-50Kg Bags |
| Grade | A1 |
| Place of Origin | India |
| Brand Name | KGCPL |
| Model Number | BS2016 |
| Quality | Top Quality |
| Min. Order Quantity | 24Ton/Tons |
| Port | JNPT,MUNDRA,CHENNAI |
| Packaging Details | Our packing grantee the high standard of goods. |
How To Select A Genuine Exporter Of Basil Seeds?
Understand Exporter's Company and the Industry.

Understand the Exporter's Presence and experience.

Knowledge, Quality and Source of the Product.

Pricing of the Product.

Willingness to help without any sales expectation.

Video Calling/Physical Visit.

Verification in Google about the complaints.

Tradeshow Participation.
Why Basil Seeds From Kinal Global Care Private Limited?
Transparent Written and Oral Communication about the product.

Customer focused rather than sales focused.

Experience of Shipping to almost 16 countries.

Customers feedback for each shipment.

Stringent Sourcing and Quality checking.

Live Videos and Photos while processing.

Willingness to help without any sales expectation.

Direct Personal Involvement of Management in each shipment.
Export Analysis of Basil Seed
India exported basil seeds worth USD 9,235,078 with total quantity of 2,562,814. Iran is the largest buyer of basil seeds accounting for exports worth USD 2,054,124 followed by Indonesia and South Korea which imported basil seeds worth USD 1,516,749 and USD 1,370,151 respectively.
The countries which are importing Basil Seed from India are

UAE

Iran

vietnam

Malaysia

Iraq

Indonesia

south korea

Thailand
Italy

germany