BLACK PEPPER SEEDS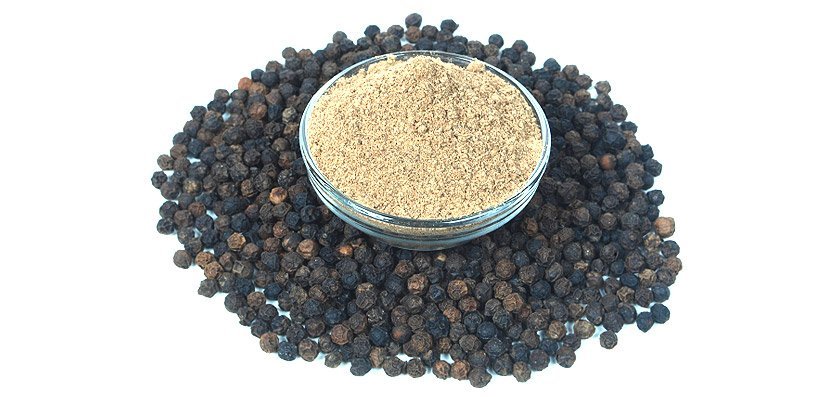 Black pepper is used in all types of savoury, main dishes, soups and salads. Black pepper is the world's most traded spice! In ancient times, pepper was so valuable that it was often used as currency.
The word "pepper" is ultimately derived from the Sanskrit word for long pepper – pippali. Black peppercorns were found stuffed in the nostrils of Ramesses II, placed there as part of the mummification rituals shortly after his death in 1213 BCE.
Black pepper, is widely used in traditional Indian medicine and as a home remedy for relief from sore throat, throat congestion, and cough.
Specifications of Black Pepper Seeds:
Certificate of Analysis
Product Name
Black Pepper Extract
Latin Name
Piper nigrum L.
Used Part
Seed
Shelf Life
2 years if sealed and store away from direct sun light.
Active Ingredient
Piperine
Grade
AAAGrade, Pharmaceutical Grade, Cosmetic Grade
Product type
100% natural,GMO Free
Odor & Taste
Characteristic
Paiticle size
100% Pass through 80 mesh
Test Method
HPLC
Extraction Type
Solvent Extration
Loss on drying
≤5.0%
Sulphated Ash
≤5.0%
Chemical control (Heavy metals)
Lead ( Pb )
≤ 2.0 mg/kg
Arsenic ( As )
≤ 1.0 mg/kg
Mercury ( Hg )
≤ 0.1 mg/kg
Cadmium ( Cd )
≤ 1.0 mg/kg
Microbiology
Total Plate Count
1000cfu/g
E.Coli
Negative
Salmonella
Negative
The countries which are importing Black Pepper Seeds from India are:


Iran
Greece

Germany

Netherlands

Canada

Malaysia

Australia

Brazil

Poland

Taiwan
BLACK PEPPER POWDER
With our rich domain expertise, we have emerged as an affluent manufacturer, supplier and exporter of Black Pepper Powder. These powders are hygienically processed using premium quality black pepper and ultra modern techniques by our diligent team of professionals. All these powders are widely used for seasoning purposes and as a medicine for curing different health problems. Our quality controllers check this Black Pepper Powder on well defined parameters to ensure its purity and quality.
Stimulating aroma
Free from impurities
Free from adulteration
Long shelf life
The countries which are importing Black Pepper Powder from India are:

United Kingdom
Saudi Arabia

Spain

UAE

Kuwait

Sweden

Qatar

Nepal

Bahrain

United States