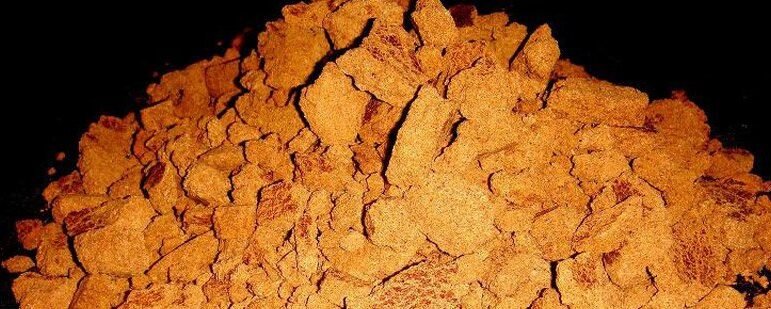 Copra Expeller Cake or Coconut Oil Cake or Copra Cake or Copra Meal is a by-product of the Coconut Oil manufacturing process, i.e., the residue left after the partial or complete removal of oil from Copra. It is a valuable Animal Feed Ingredient considered to have a high Fiber & Protein by-pass value and found to be extremely palatable among cattle.
Copra cake is available in two forms
1. White Copra Cake
2. Brown Copra Cake
Our Coconut oil cake/ Copra Meal has been mainly bought by our customers for the following industries,
1. Solvent Extraction Industries.
2. for Cattle Feeds.
3. Animal & Poultry Feed Manufactures.
4. Protein Manufacturers.
Made from the white part of the coconut, which is dried, baked and ground, is a premium copra meal is totally natural and is chemical and GMO free. It contains almost no starch, so unlike grain-based feeds, will not cause problems such as acidosis. Instead, the energy in copra meal comes from its high content of coconut oil, digestible fiber, and gluconeogenic amino acids. Copra meal is highly palatable.
Specifications of Copra Cake :
| Specification of Copra Cake: | |
| --- | --- |
| Parameters | Range |
| Moisture | 10% max |
| Energy | 4500 K Cal/Kg |
| Oil Content | 7.0 % to 11.0 % |
| Protein | 18% min |
| Fiber Content | 13% max |
| Form | Cake |
Provides high-density 'cool' energy from oil and digestible fiber (15 MJ DE/kg DM).
Contains <2% starch and so does not cause hot or fizzy behavior
Contains < 11% Non Structural Carbohydrates (NSC) Contains coconut oil, which is a saturated oil and is not prone to rancidity
Rich in Medium Chain Triglycerides (MCT) which are absorbed directly into the portal blood and provide readily digestible energy.
MCT are unlike most other oils (soy, corn, flaxseed) which are polyunsaturated, and are slowly digested
MCT from coconut oil may have antimicrobial actions MCT are thought to maintain a healthy gut Provides a balanced supply of protein and energy Highly palatable, even for picky eaters May improve body, hoof and coat condition. Reduces hay requirement May avoid metabolic disorders (tying up, laminitis, colic, EMS)
Features of Our Copra Cake:
Authentic.
High nutritional value.
Long shelf life.
Hygienically processed.
Container Loading Capacity
Expeller Cake
 1 x 20' FCL = 16 MT (50 Kg PP or Gunny packaging) No .Of  Bags 320
1 x 40' FCL = 31 MT (50 Kg PP or Gunny packaging) No .Of  Bags 620
Why Copra Caket From Kinal Global Care Private Limited?
Transparent Written and Oral Communication about the product.
Customer focused rather than sales focused.
Experience of Shipping to almost 16 countries.
Customers feedback for each shipment.
Stringent Sourcing and Quality checking.
Live Videos and Photos while processing.
Willingness to help without any sales expectation.
Direct Personal Involvement of Management in each shipment.
How To Select A Genuine Exporter Of Copra Cake ?
Understand Exporter's Company and the Industry.
Understand the Exporter's Presence and experience.
Knowledge, Quality and Source of the Product.
Pricing of the Product.
Willingness to help without any sales expectation.
Video Calling/Physical Visit.
Verification in Google about the complaints.
Tradeshow Participation.
Export Analysis of Copra Cake
India exported copra cake worth USD 6,464 with total quantity of 824. Solomon Islands is the largest buyer of copra cake accounting for exports worth USD 5,877 followed by United States which imported copra cake worth USD 588.
The countries which are importing Copra Cake from India are:

United States

Solomon Island